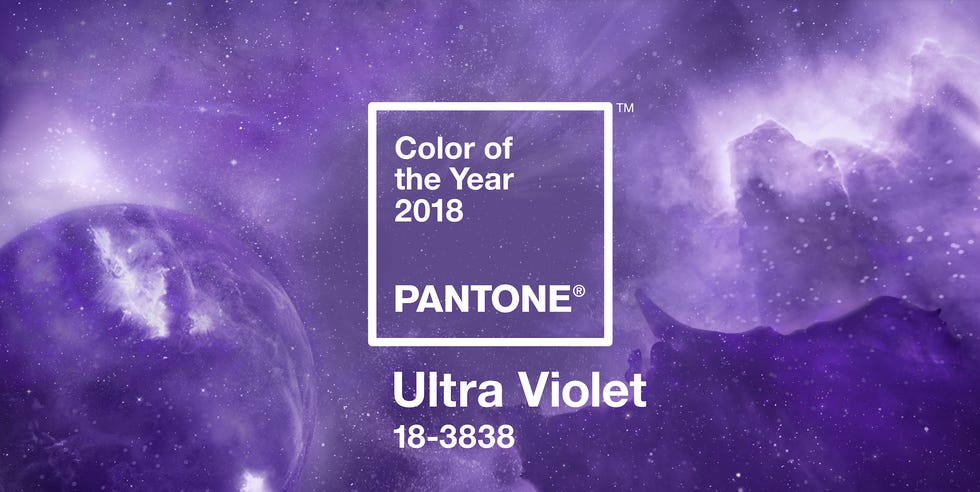 It was announced not too long ago now that Pantone had released their 2018 prediction for the colour that will dominate trends in the coming year. It's always a little exciting for interior design lovers when the Pantone announcement comes (I know I'm very sad) because it means you get an insight into the kind of direction we'll be heading. Whilst it's not an exact science and to be used as a guideline only, it's interesting non the less.
My own immediate reaction was thank heavens it's not green like last year (I didn't take to 'Greenery'). Personally, I love their choice. Purple is one of my favourite colours to decorate with. My bedroom is dominated by deep shades of purple from aubergine and mulberry to plum and lilac. What I love about ultra violet or Pantone 18-3838, to give it its official title, is that its such a vibrant, striking shade. On the more cooler side of the spectrum this shade is supposed to conjure images of the spirituality, creativity and royalty. With the upcoming wedding next year of Prince Harry and Meghan Markle, coupled with the recent deaths of Prince and Bowie, both of whom were closely associated with the colour and its perhaps not surprising that this colour was chosen.
According to Laurie Pressman, Vice President of the Pantone Color Institute, "The Pantone Color of the Year has come to mean so much more than 'what's trending' in the world of design; it's truly a reflection of what's needed in our world today."

So clearly it's not just about what's trendy and what's not, the aim is to take a broader view of what's going on in society.
The reason I enjoy incorporating purple into my home décor is that it's such a versatile colour. In my bedroom I mix it with subtle pinks and aquamarine blues. Purple also works well with golds.
If you're thinking of attempting to incorporate this shade into your interiors and home decor next year, then I've chosen some of my favourite picks for purple lovers or those planning on simply dipping their toe in.

JD Williams Home
Purple Geometric Glass Lantern £6.00

Wilkinson
Wilko Statement Matt Emulsion 1.25L Vamp £9.00


Next Home
Floating Butterfly Frame £18
Next Butterfly Frame


Next Home
Blackberry Compote & Cassis Fragrance Cultivate Diffuser 180ml £16
Blackberry Compote & Cassis Fragrance Diffuser


Dunelm
Slumber Marl Rug £45-£129 (depending on size)
Dunelm Rug


Etsy
Purple Velvet Decorative Pillow Cover – Throw Pillow £27.09
Etsy Pillow
My favourite of them all is this gorgeous chair Queen Anne chair: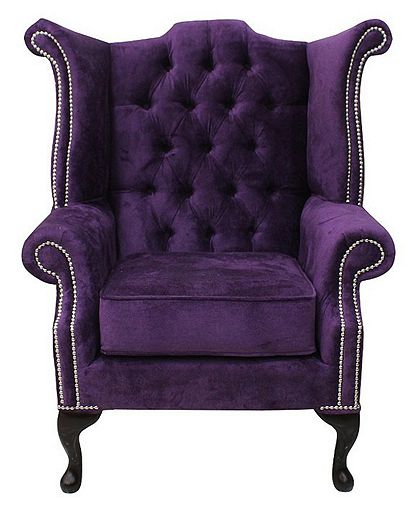 Chesterfield Queen Anne High Back Wing Chair
Tesco
Queen Anne High Back Wing Chair Dakota Violet Purple Velvet £621.00