As I sit typing this, I'm dosed up to my eyeballs on lemsip, Vicks, painkillers, you name it! I've been brought down by the dreaded flu so I thought, since I can't do much else, I'd share with you all some of the restaurants I'm looking forward to trying in Manchester in 2019.
Before anyone says anything, yes I know some of these places have been around for a while but I'm a fairly new inhabitant to the city and whilst I do love my grub, there's only so many places I can try at any one time. Also, if truth be told I do have a habit of sticking to my favourite haunts when I discover them (yes, Yard and Coop I'm talking about you).
1. Tea at the Midland
Surely this one is pretty self explanatory. I don't feel I need to say now, it's the Midland and I've never been, reason enough.
2. The Ivy Manchester
This one has just recently opened and I can't swing  cat on Instagram without seeing pictures of this place on there so as I do love to jump on a bandwagon, this is top of my to-try list this year.
3. 20 Stories
Call my fickle but I want to go for the view as much as the food.
4. Sugar Junction
In the bid to fight obesity I want to visit a place where I can eat myself into a sugar coma.
5. The Refuge
Beautiful building so I'm keen to see if the food is as good.
6. bab
  I hate doner kebabs so if this place can convert me from the usual greasy, post-piss up kind, then they'll be beating me away with a dirty stick as I do love Turkish food.
6. Mowgli
Indian street food, yes bloody please. I've still not eaten in the Corn Exchange so this is one of the first places I intend on trying.
7. Sunset by Australasia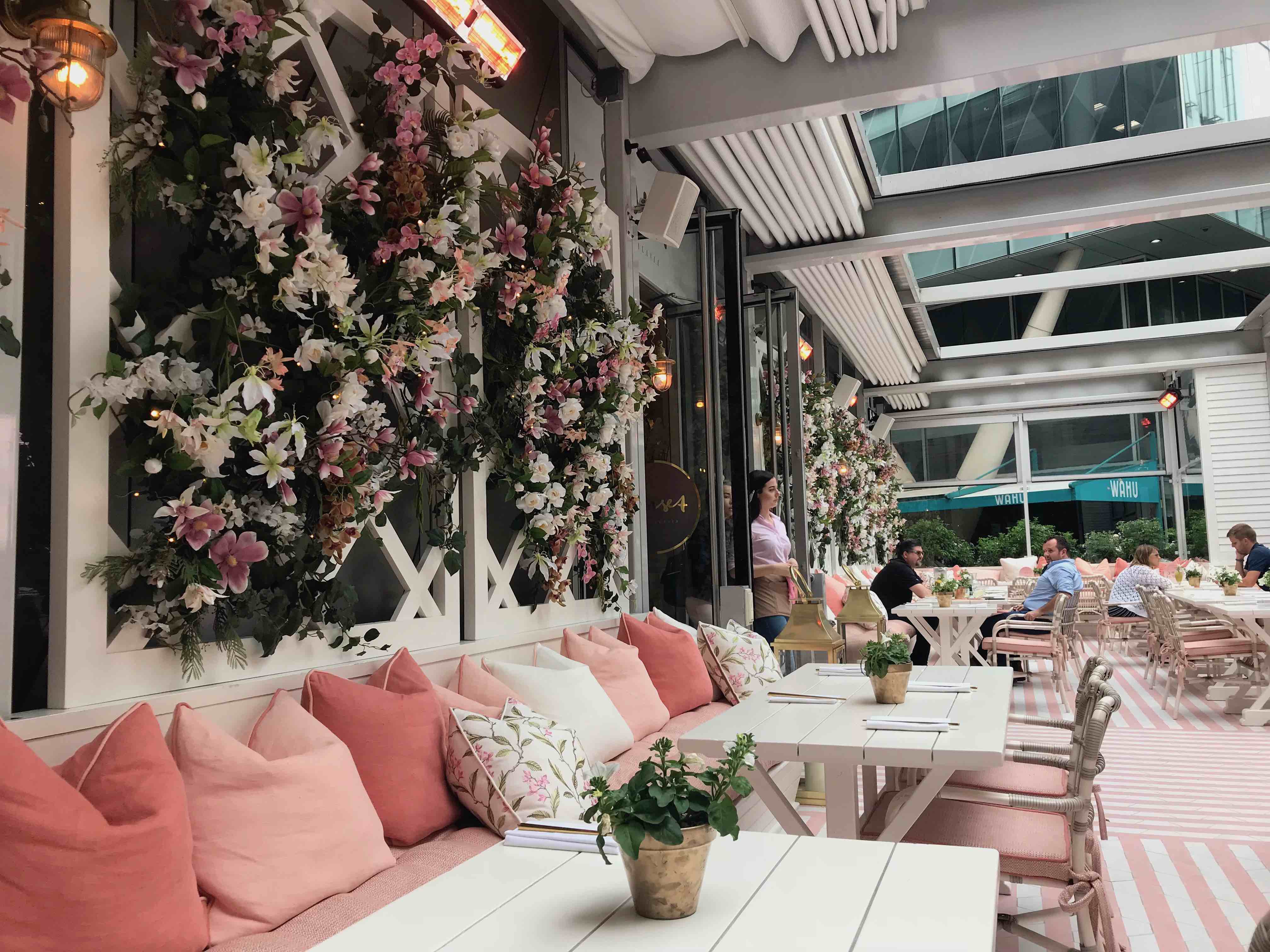 This place is so cute looking it's an Instagrammers wet dream. I mean, all the picture though!
8. Home Sweet Home
I'm all about the comfort food and this place seems to have it in spades. If I'm not going to get high blood pressure from eating it then I don't want to know.
9. Grand Pacific
I like the whole concept of the place and the menu looks intriguing so I'm keen to explore what the Grand Pacific has to offer, besides gorgeous interiors porn.
10. Almost Famous
Who doesn't love a big, fat, juicy burger (aside from veggies and vegans) so this is on post-New Years non-diet menu to try.
11. Fress
Fress is from the Yiddish to mean 'to eat gluttonously' and if that doesn't describe me in three words then nothing does.
12. Asha
I'm not quite sure whether I'll need a pay day loan to be able to afford to eat here (although that could probably be said of most of the places on this list) but I can't resist a fancy curry and I've heard nothing but good things about this place that my gas bill will just have to wait.
12. haute dolci
There's two words that give me that tingling feeling and that's 'luxury' and 'desserts' and that's exactly what haute dolci serve up. Ok, it does mean I might have to brave the Trafford Centre on a Saturday which is like going down Oxford Street at Christmas, but I'll do it folks in the name of luxury desserts, by God I will!
Ok so this list is much, much longer in my notebook and there's plenty more places I do want to eat out of house and home this coming year so I may update as the year progresses but fear not folks, this girl isn't counting calories any time soon.
If you have anywhere you'd like to recommend I try and it's in Manchester or the North West then I'd love to hear more.